Veneers are a versatile and effective cosmetic treatment that can help our patients achieve a more beautiful, natural-looking smile.
For high-quality veneers in Spokane, Washington, call The Holistic Dental Center today.
Do you want to makeover your smile in just two appointments to our Spokane office? Veneers may be the answer for you. With veneers, you can correct a variety of common cosmetic flaws for a more beautiful and confident smile. Schedule a consultation to learn more.
How much do veneers cost?
Prices for veneers vary based on each patient's needs and treatment goals. We do everything possible to ensure that our veneers are affordable. For your convenience, we also offer financing options.
How do Veneers work?
Veneers are ultra-thin porcelain shells that we bond to the front surface of one or more teeth. They are custom-designed to provide precision results based on your unique needs and treatment goals. Dr. Simmons recommends veneers to correct a variety of cosmetic dental concerns, such as:
Stained or discolored teeth
Chipped or cracked teeth
Uneven or irregularly shaped teeth
Gaps between teeth
Worn down enamel
Our veneers are made from strong and natural-looking porcelain. They contain no metal or other harmful synthetic materials. Porcelain reproduces not only the look and quality of your tooth enamel but also its strength. Once placed, your veneers will instantly enhance your smile without compromising the strength of your bite. You will be able to bite, chew, and speak with the confidence that comes with a beautiful, healthy smile.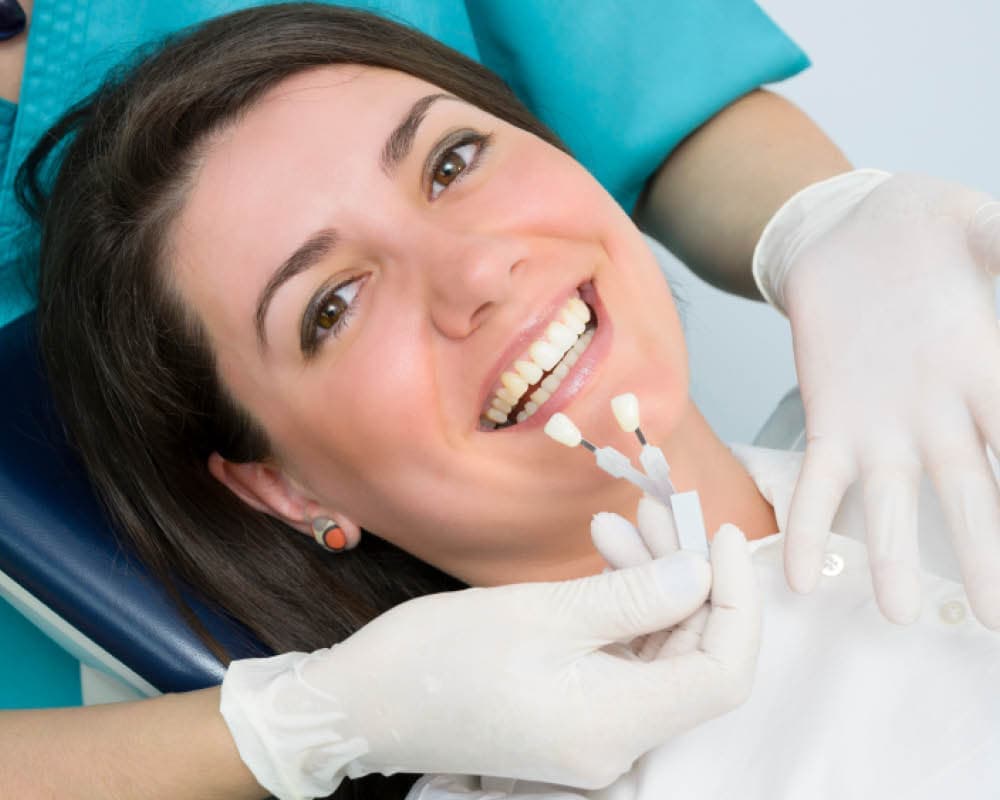 How can I receive Veneers?
Porcelain veneers can typically be placed in two visits. Each set of veneers is custom-designed to provide the most effective results. First, we will take an impression of your teeth which will be used as a model for the permanent veneers. After the veneers have been built in a dental lab, you will return for a follow-up visit to have them placed.
During your procedure, your tooth will be prepared to receive the veneer by removing a very thin layer of enamel. This will ensure a comfortable and natural-looking fit for your veneer. For your comfort, we will administer a local anesthetic to numb the area and make your experience as relaxing as possible.
How long do Veneers last?
With good at-home hygiene and regular checkups at our Spokane office, your veneers can enhance your smile for many years to come.
Learn More About Emergency Dentistry
Trust The Holistic Dental Center for your Dental Care
You can enhance your smile with high-quality veneers from Holistic Dental Center. Please call us at (509) 325-2051 to schedule an appointment.